Testimonials - Satisfied Tourists
We Thank Our Vacationers To Take Out Time & Write For Us.
All the testimonials can be verified at our setup in their own handwriting.
---
Name: Mr. Ajay Sondhi
Country: Singapore
Travel Period: 3rd July 2015
Visted: Delhi
Service utilized: Meet & Assist at New Delhi Airport
Comments: Hi Jasmeet, thank you for arranging the meet and assist for my mother. It worked well. Your staff was courteous and prompt, and my mother was happy with the service. Gives me the confidence to use you regularly.

Thanks.
(Mr. Ajay Sondhi - on behalf of Mrs. Swarn Sondhi)
---
Name: Mr. Wesley Hunt
Country: United Kingdom
Travel Period: 5th June 2015
Visted: Delhi
Service utilized: Inter-connection / Transit Meet & Assist at New Delhi Airport
Comments: Just wanted to say thank you for a truly exceptional service! Never expected to be enjoying a coffee too. Your team were ?first class and please pass on my thanks.
---
Name: Mr. Anatoliy Goncharov
Country: Russia
Travel Period: 25th April 2015
Visted: Delhi
Service utilized: Airport transfer, sight-seeing tour, and Departure Meet & Assist at New Delhi Airport
Comments: This is Anastasia. My father has successfully reached home. We want to thank you for the brilliant organization, including Meet & Assist service at the airport, wonderful excursion, professional assistance of driver, and especially my father wants to thank that beautiful young lady, who was staying with him up all night and assisting in everything at the airport!! My father also was impressed by the tour guide, who was speaking brilliant Russian and even told him a poem! :) He loved the tour so much and could see all beauty of Delhi! We will definitely use your service next time and will recommend it for our friends!

Thank you and your professional team again!
(Ms. Anastasia Goncharova - on behalf of Mr. Anatoliy Goncharov)
---
Name: Mr. Paul Oberhammer
Country: Austria
Travel Period: 7th April 2015
Visted: Delhi
Service utilized: Arrival & Departure Meet & Assist at New Delhi Airport
Comments: Just wanted to get back to you and thank you for your service that everything went smooth and my father was looked after perfectly! Is there any place (tripadvisor, etc.) where i can recommend your service?

(Mr. Tobias Oberhammer - on behalf of Mr. Paul Oberhammer)
---
Name: Lionel & Nuala Wijetunge
Country: Sri Lanka
Travel Period: 12th March 2015
Visted: Delhi
Service utilized: Arrival & Departure Meet & Assist at New Delhi Airport
Comments: Dear Mr Singh, a big thank you to your executive & her colleague for the excellent arrangements & help at the Delhi airport on our arrival as well as for the wheel-chair for my wife.
---
Name: Lord Alli
Country: United Kingdom
Travel Period: 23 Mar 2014
Visted: Delhi
Service utilized: Meet & Assist at New Delhi Airport
Comments: Lord Alli was VERY pleased with the service. I have kept your details and will definitely be using you again.

With thanks.
Jane (On behalf of Lord Alli - Member of Parliament, U.K.)
---
Name: Mr. Murray Faulkner
Country: Kazakhstan / Singapore
Travel Period: 11 / 22 November 2013
Services utilized: Meet & Assist at New Delhi Airport - both domestic & international at T3 terminal, as well as day / nap room services at airport lounge
Comments:
1) Meet & Assist service on arrival from international flight & nap room while awaiting to catch domestic flight:
First Class! The gentlemen you sent handled everything brilliantly including the change made by the airline on my flight DEL - BOM, assisting me to make a flight hours ahead of what had been the plan. He rushed me through security and straight to the gate of the waiting plane. When I scratched my hand at some point in the process, which wasn't bad but threatened to get blood on my clothes, he even had a band-aid on hand! Very impressive!

I will certainly recommend your services in future. I had no plans to need you service on my return transit, but I shall now anyway. Will let you know when my return travel is confirmed as certain.

2) Meet & Assist service on arrival from domestic flight & catch international flight:
Your representative did your service credit once again on my return trip. He saved me considerable time in a queue, and ensured that I had time for shopping and a relaxing lunch in the transit area. A stress free experience.
---
Name: Tony Rinaldi
Country: Scotland
Travel Period: 16th to 25th January 2014
Visted: Delhi, Agra and Alwar
Comments: Sanjeev, many thanks for your fantastic organisation of our recent trip. Chawla was a great driver and we all were very happy with his efforts. I look forward to using your services again sometime.
Thanks.
Tony Rinaldi. Scotland
---
Name: Tej Gupta
Country: India
Travel Period: 25-28 June 2011
Visted: Chennai, Kanchipuram & Mahabalipuram
Comments: Thanks for arranging transportation. Car was comfortable, driver Mr Ponnusamy was excellant. Taj hotels and service was exceptional. We enjoyed the trip.
---
Name: David Milborrow
Country: UK
Travel Period: March 2011
Comments: We had planned a 6,000 mile 22 day itinerary, and could not have achieved it with 100% success without the help of delapt.com. Everything - cars, internal flights, hotels - except the many train journies were arranged and booked by delapt.com, and were mainly of excellent standard and good value for money. There was almost 24/7 service available when needed, and delapt.com checked in with us many times to ensure all was running smoothly. I could not recommend them more highly.
---
Name: Jen liberman
Country: Spain
Travel Period: December 2010
Comments: We have an excellent experience with this travel company, very serious, very professional people. On time all the excursions. The taxi driver very experienced.

I will recommend to everybody who wants to let to organize everything to others.

Best regards,
Jen
---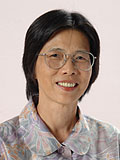 Name: Sulibhorn Cheewapanich
Country: Chiang Mai, Thailand
Travel Period: October 2010
Usage: Airport Transfer at New Delhi on 1st Oct & same day trip to Agra on 2nd Oct & back to IGI Airport.
Comments: Thank you very much for your good service. Your driver is polite and has high responsibility with good service mind to us. We feel good and safe during this trip. Thank you again.

Best regards,
Sulibhorn
---
Name: Josh Mailman
Email: [email protected]
Country: USA
Travel Period: September 2010
Comments: Thank you for your wonderful service. Your team is prompt and flexible. In addition to airport transfers (which were flawless each time) we used Delhi airport service for tours of Delhi and Agra and to make both hotel and train reservation.

Thank you for all your help.
---
Name: Dr. My T. Lee
Country: USA
Date: 22nd September, 2010
Usage: Full day local running - Car Rental around Delhi
Message: Just want to thank you for your help. Hari was a careful driver and caring guide; I had a wonderful time going around town with him. I hope to ask for your help again the next time I am in India.
---
We are back in home again and changed Indian warm winter to our cold one. I want thank you all your help. We really enjoy being in Lake Palace and Udaipur. Difference between Mumbai and Udaibur is really big.
Please, send my regards and thanks to Mr. Paresh Kapashi also. I have palyed many places in Europe and also Asia. Mumbai Presidency Golf Club was something new and it is nice to tell friend about this experience.
If sometimes Mr. Kapashi or some of your customer would like to play Glof in Helsinki or surrounding, please do not hesitate to contact to me.
Travel Period: February 2010
Family Pakkala, Helsinki, Finland
---
My trip to India was on 22 of March 2010 –that arrival and I left on the 1st of March same year.
It was my first time to India and I was so anxious when we touched down. I did not know what to expect in such a big country, when I looked so different.
However my fears just disappeared as I approached by a friendly driver who mentioned my name and introduced himself to me. After that drive to the hotel everything was like a dream I was waited on like a prince by the most friendly people I ever met in all my travels. Indeed Harmeet went out his way and arrange trips for me around textiles industries in New Dehli and Mumbai. All the taxi trips were faultless to the end. When we took from New Dehli the feeling I had was like I was leaving a family behind. I am most grateful for trip well planned and executed for me.
Bismarck. Adu-Asare.
---
Having found Delhi Airport Services on the web, I arranged for them to collect a group of 4 of us from the Airport and upon arrival to Delhi Airport, we received a friendly reception by Harmeet.
We were carrying 4 bikes, for which transportation had been arranged and both vehicles were both air conditions (a welcome relief in 40 Deg Celsius).
They were flexible to accommodate our requirements and since our connecting onward journey wasn't until 6pm that evening we arranged to do some sight seeing.
For anyone arriving into an unfamiliar country such as India, I would recommend these guys, trustworthy as well as punctual.
Travel Period: 4 July 2009
Harsharn Gill, United Kingdom
---
We rent a minibus with driver for 10 days. The bus wasn't excellent because we were 5 people and we had not enought safety belt, but the driver was so excellent, that we never sow!
Mushi Rana was a fantastic driver, smiling,kind with the children, safe,wonderful, well educated and discrete. Thank you Mushi. We miss you and we hope you received the pictures that we sent to you.
Travel Period: April 2009
Carla Schnepp, Switzerland
Company's Reply: Thanks for your feedback. We had rectified the faulty seat belts after your trip.
---
Thanks for your kind assistance during our trip in India. And we would like to express our appreciation to you and the driver for the wonderful services.
Thank you very much!
Travel Period: March 10-13, 2010
Mr. Lai Kok Kean, Malaysia